Meadow
Stone Temple Pilots
23 hours ago
Now That We're Dead
Metallica
23 hours ago
Typhoons
Royal Blood
23 hours ago
Say It Ain't So
Weezer
23 hours ago
Clumsy
Our Lady Peace
23 hours ago
Party Hard
Andrew W.K.
23 hours ago
Torn to Pieces
Pop Evil
23 hours ago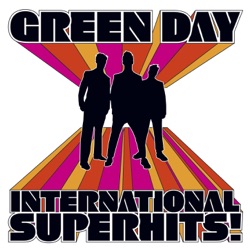 Basket Case
Green Day
23 hours ago
Saint Veronika
Billy Talent
23 hours ago
If You Can't Hang
Sleeping With Sirens
23 hours ago
View more
iRock247 live
As a beloved radio station in Canada, iRock247 is the go-to destination for rock music aficionados. The station prides itself on its diverse selection of rock tunes, spanning from the classics to contemporary hits, and even uncovering lesser-known tracks that deserve recognition.
Listeners can expect a variety of engaging shows hosted by passionate and knowledgeable DJs who share their love for rock music. iRock247's commitment to delivering an authentic rock experience has solidified its position as a favourite among the local audience, making it an essential part of the Canadian rock music scene.
Categories:&nbsp
Classic Rock, Rock, Alternative Rock
Frequencies iRock247
Québec: Online
Top Songs
Last 7 days:
1. P. Diddy, Black Rob & Mark Curry - Bad Boy for Life
2. Airbourne - Runnin' Wild
3. I Mother Earth - One More Astronaut
4. Seven Mary Three - Cumbersome
5. Danzig - Mother
6. Staind - Lowest In Me
7. Apocalyptica - I Don't Care (feat. Adam Gontier) [Us Version]
8. Foo Fighters - The Sky Is A Neighborhood
9. Shinedown - Cut the Cord
10. Disturbed - Shout 2000
Last 30 days:
1. P. Diddy, Black Rob & Mark Curry - Bad Boy for Life
2. I Mother Earth - One More Astronaut
3. Danzig - Mother
4. Rage Against the Machine - Guerrilla Radio
5. Drowning Pool - Tear Away
6. Alice In Chains - Man In the Box
7. Slipknot - All Out Life
8. Disturbed - Shout 2000
9. AC/DC - Hard As a Rock
10. Nirvana - Smells Like Teen Spirit
Contacts
Address:&nbsp
CP 1015 , BP Sainte-Brigitte-de-Laval Québec , CA G0A 3K0
Telephone:&nbsp
581-928-2470
Social networks
Share
Comments