Eye of the Tiger
Survivor
23 hours ago

Golden Brown
The Stranglers
23 hours ago
America
Frank Sinatra & Neil Diamond
23 hours ago
Taking You Home
Don Henley
23 hours ago
I Can't Let Go
Linda Ronstadt
23 hours ago
Believe It or Not (From "Greatest American Hero")
Joey Scarbury
23 hours ago
Naughty Naughty
John Parr
23 hours ago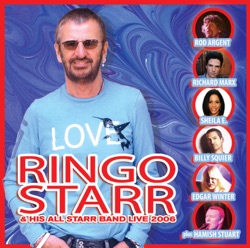 Don't Mean Nothin'
Richard Marx
23 hours ago
Rooms On Fire
Stevie Nicks
23 hours ago
Take Your Time (Do It Right)
S.O.S Band
23 hours ago
View more
Back To The 80's Radio live
Back To The 80's Radio is an online radio channel that live streams globally 24/7 the greatest hits from the 80s. With a logo design that reminiscent of the 80s' blockbuster Back To the Future, the channel takes the listeners down memory lane in a nostalgic journey through the songs that defined the decade.
Back to the 80's Radio is part of Heartbeat of Flagler, a network of radio stations based in Florida.
Frequencies Back To The 80's Radio
Palm Coast: Online
Top Songs
Last 7 days:
1. A Flock of Seagulls - I Ran
2. Howard Jones - The Prisoner
3. Duran Duran - The Reflex (2010 Remaster)
4. Ub40 - Red Red Wine
5. Jan Hammer - Miami Vice Theme
6. Wang Chung - Dance Hall Days
7. Leo Sayer - More Than I Can Say
8. David Guetta & Madonna - Crazy for You
9. The Jeff Healey Band - Angel Eyes
10. David Lee Roth - California Girls
Last 30 days:
1. Mr. Mister - Kyrie
2. Men At Work - Who Can It Be Now?
3. DREAM ACADEMY - Life In A Northern Town
4. Howard Jones - What Is Love
5. Earth, Wind & Fire - Let's Groove
6. A Flock of Seagulls - I Ran
7. Depeche Mode - Just Can't Get Enough
8. David Guetta & Madonna - Borderline
9. Marvin Gaye - Sexual Healing
10. Alice Cooper - Clones (We're All)
Contacts
Social networks
Share
Comments