Fantasy
Aldo Nova
23 hours ago
I Am By Your Side
Corey Hart
23 hours ago
Agadoo
Black Lace
23 hours ago
Freeze-Frame
J Geils Band
23 hours ago
Don't Leave Me This Way
Chrimebo
23 hours ago
Gangsta Lean
DRS
23 hours ago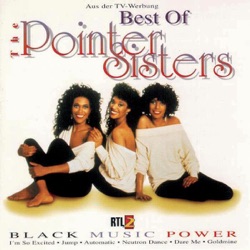 Automatic
The Pointer Sisters
23 hours ago
Ain't Nobody
Chaka Kahn
23 hours ago
Call Me
Blondie
23 hours ago
Affair of the Heart
Rick Springfield
23 hours ago
View more
Back To The 80's Radio live
Back To The 80's Radio is an online radio channel that live streams globally 24/7 the greatest hits from the 80s. With a logo design that reminiscent of the 80s' blockbuster Back To the Future, the channel takes the listeners down memory lane in a nostalgic journey through the songs that defined the decade.
Back to the 80's Radio is part of Heartbeat of Flagler, a network of radio stations based in Florida.
Frequencies Back To The 80's Radio
Palm Coast: Online
Top Songs
Last 7 days:
1. The Bangles - Eternal Flame
2. Stars On 45 - Stars on 45
3. Duran Duran - Wild Boys
4. The Dream Academy - Life In a Northern Town
5. Huey Lewis & The News - If This Is It
6. Bananarama - Cruel Summer
7. David Guetta & Madonna - Lucky Star
8. Jim Steinman - Rock and Roll Dreams Come Through
9. Men At Work - Who Can It Be Now?
10. Yes - Owner of a Lonely Heart
Last 30 days:
1. Men At Work - Who Can It Be Now?
2. Men Without Hats - The Safety Dance
3. Daryl Hall - Out of Touch
4. Huey Lewis & The News - Stuck With You
5. Phil Collins - You Can't Hurry Love
6. Tears for Fears - Head Over Heels
7. Pat Benatar - Hit Me With Your Best Shot
8. Billy Idol - Eyes Without a Face
9. Stars On 45 - Stars on 45
10. Pete Townshend - Let My Love Open the Door
Contacts
Social networks
Share
Comments