Axel F
Harold Faltermeyer
23 hours ago
Let It Whip
Dazz Band
23 hours ago
Behind the Wall of Sleep
The Smithereens
23 hours ago
Every Breath You Take
The Police
23 hours ago
What's on Your Mind (Pure Energy)
Information Society
23 hours ago
Uptown Girl
Billy Joel
23 hours ago
Goodbye to You
Scandal
23 hours ago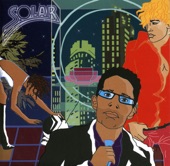 Rock Steady
The Whispers
23 hours ago
Kiss On My List
Daryl Hall & John Oates
23 hours ago
Together Forever
Rick Astley
23 hours ago
View more
The Big 80s Station live
Playing The Big Hits From The Big City!
The Big 80s Station is an online radio channel that live streams globally and 24/7 the greatest hits that defined the 80s, selected by radio personalities from that decade. The channel is part of Big Sticks Broadcasting Corporation, a NY based media consultant for radio.
Frequencies The Big 80s Station
New York: Online
Top Songs
Last 7 days:
1. New Order - Bizarre Love Triangle
2. Thompson Twins - Doctor! Doctor!
3. U2 - I Still Haven't Found What I'm Looking For
4. The Psychedelic Furs - Love My Way
5. Devo - Whip It
6. Taco - Puttin' On The Ritz
7. New Order - Blue Monday
8. U2 - Mysterious Ways
9. Big Country - In a Big Country
10. A Flock of Seagulls - I Ran (So Far Away)
Last 30 days:
1. The Psychedelic Furs - Love My Way
2. Dead or Alive - You Spin Me Round
3. U2 - Pride (In the Name of Love) [Remastered]
4. Soft Cell - Tainted Love / Where Did Our Love Go?
5. Devo - Whip It
6. The Power Station - Some Like It Hot (2005 Remaster)
7. U2 - I Still Haven't Found What I'm Looking For
8. ABC - The Look of Love
9. Corey Hart - Sunglasses at Night
10. Orchestral Manoeuvres In the Dark - If You Leave
Contacts
Social networks
Share
Comments