Winners & Losers
Hamilton, Joe Frank & Reynolds
1621092417
Taken Back to the Oldies
Audison
1621092366
Levon
Elton John
1621092067
Muskrat Love
America
1621091899
Harper Valley P.T.A.
Jeannie C. Riley
1621091675
Julie Do Ya Love Me
White Plains
1621091508
The Longest Time
Billy Joel
1621091311
Riders On the Storm
The Doors
1621090941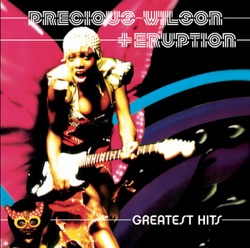 I Can't Stand the Rain
Eruption
1621090756
To Love Somebody
Bee Gees
1621090559
View more
All Oldies 247 live
All Oldies All The Time
Categories:&nbsp
60s, 70s, 80s
Frequencies All Oldies 247
Holland: Online
View more
Top Songs
Last 7 days:
1. Audison - Taken Back to the Oldies
2. The Three Degrees - When Will I See You Again
3. KC and the Sunshine Band - That's the Way I Like It
4. Bread - Baby I'm-A Want You
5. Gladys Knight - Best Thing That Ever Happened to Me
6. Seals & Crofts - Get Closer
7. Frankie Valli - My Eyes Adored You
8. Chicago - Will You Still Love Me?
9. Chris Rea - Fool (If You Think It's Over)
10. The Pipkins - Gimme Dat Ding
Last 30 days:
1. Audison - Taken Back to the Oldies
2. The Three Degrees - When Will I See You Again
3. KC and the Sunshine Band - That's the Way I Like It
4. Bread - Baby I'm-A Want You
5. Herb - Reunited
6. Gladys Knight - Best Thing That Ever Happened to Me
7. Donna Summer - Hot Stuff
8. Bobby Fuller Four - I Fought the Law
9. Brooklyn Bridge - Worst That Could Happen
10. Chris Norman - Stumblin' In
Contacts
Social networks
Share
Comments