Goodnite
Melody Gardot
23 hours ago
Love Is Here to Stay (2007 Remastered Version)
Stan Getz
23 hours ago
Ni en Broma?
Warren Bernhardt
23 hours ago
Peter Gunn
Dave Grusin
23 hours ago
I'm Not the Only One
Sara Gazarek
23 hours ago
Oh What a Dream
Bill Easley
23 hours ago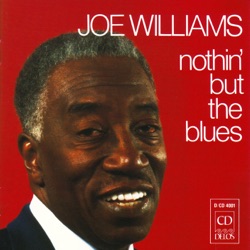 When the Sun Goes Down / Rocks In My Bed
Red Holloway Blues All-Stars & Joe Williams
23 hours ago
Venus de Milo
Emmet Cohen
23 hours ago
Minor Move
Tina Brooks
23 hours ago
There Is A Light
The Trio of OZ
23 hours ago
View more
Jazz24 live
Jazz 24 is an online radio channel part of KNKX 88.5 FM that live streams 24/7 the best Jazz music of all time. The channel has studios in Seattle and Tacoma, Washington, and streams a combination of playlists and live studio sessions.
Jazz 24 offers mostly a selection of Jazz music from renowned artists such as Miles Davis, Billie Holiday, Wynton Marsalis, and Diana Krall, mixing it occasionally with innovative approaches to this music genre like Latin or Funk Jazz, among other surprising blends.
Frequencies Jazz24
Seattle: Online
Tacoma: Online
Tokyo: Online
Top Songs
Last 7 days:
1. Eric Alexander - One for Steve
2. Sadao Watanabe - Vamos Juntos
3. Peter Bernstein - Carrot Cake
4. Christian McBride - Used 'Ta Could
5. David Hazeltine - Dont' Walk Away
6. Larry Goldings - Sous Le Ciel De Paris
7. Hank Crawford - It's All Good
8. Ahmad Jamal - Biencavo
9. Bobby Broom - Bemsha Swing
10. Bill Evans - Vans Joint
Last 30 days:
1. Joshua Redman Quartet - Headin' Home
2. Eric Alexander - One for Steve
3. Dean Schmidt - I Know Nothing
4. Medeski Scofield Martin & Wood - Sham Time
5. Hampton Hawes - I Love You (feat. Harold Land, Scott LaFaro & Frank Butler)
6. Chet Baker - Minor Yours
7. Don Byron - Mango Meat
8. Gabriel Lewis - Falcon's Nest
9. Sadao Watanabe - Vamos Juntos
10. Thomas Fonnesbæk, Aaron Parks & Karsten Bagge - I'm on Fire
Contacts
Address:&nbsp
2601 4th Ave Suite 150 Seattle, WA 98121 USA
Telephone:&nbsp
+1 877-677-565
E-mail:&nbsp
info@jazz24.org
Social networks
Share
Comments